Glass wool board is a filiform material made of pure natural environmentally friendly binder by fibrillating molten glass using a centrifugal spray process. Environmentally friendly glass wool can be made into a series of products with multiple uses after further heat curing and deep processing. It has many advantages such as non-combustibility, non-toxicity, corrosion resistance, small bulk density, low thermal conductivity, strong chemical stability, low moisture absorption, good hydrophobicity, etc. It is currently recognized as a superior thermal insulation, heat insulation and sound absorbing material, and has a wide range of properties. the use of. The boards and felts made of this material have been widely used in thermal insulation, sound absorption and noise reduction in construction, chemical, electronics, electric power, metallurgy, energy, transportation and other fields, and the effect is very significant.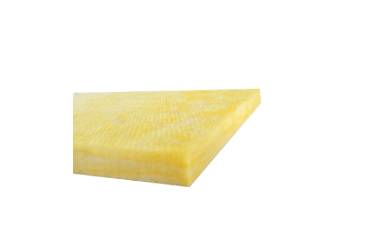 Glass Wool Board
No.1
Application of steel structure
Glass wool insulation adopts advanced centrifugal blowing glass wool production technology to produce glass wool roll felts with soft texture, fine fibers, good resilience, waterproof and fire resistance (can be laminated with laminated aluminum foil, etc. It provides ideal thermal insulation and sound absorbing materials for steel structure buildings. This product has the characteristics of good thermal insulation and sound absorption, low engineering cost, short construction period, non-toxic, non-irritating to the skin, ensuring the health of construction workers, and beautiful appearance.
No.2 duct application
The newly produced glass wool is applied with thermosetting natural environmentally friendly adhesive. The board is formed by curing under pressure and heating. It is suitable for the insulation and sound insulation of various specifications of air conditioning ducts and other ducts. With excellent thermal insulation effect, light weight, flame retardant, anti-vibration and sound absorption and other excellent properties.
No.3 Train Car Application
Environmentally-friendly glass wool adopts advanced centrifugal blowing glass wool production technology, which provides corresponding roll felts, plates and composite materials for wall insulation, which can meet users' needs for various types of wall insulation. They are economical in construction, simple and convenient, and excellent in performance. Glass wool can be used as thermal insulation for train cars and air-conditioned passenger cars.
No.4 partition wall application
Taking into account the user's needs for sound insulation and noise reduction, several products such as glass wool roll felt and its composite materials have been prepared for customers. They are widely used in house insulation, which not only has noise reduction and sound insulation effects, but also has convenient construction and weight. Light, small thickness, correspondingly increase the use area of the house.
High temperature glass wool construction recommendations
Glass wool roll supplier reminds you: Weld pins in advance on the surface of the equipment, and then use iron wire to bind high-temperature glass wool to the surface of the equipment. When the temperature of the equipment to be insulated exceeds 250 ° C, it is best to use double Layer insulation method, the seams of the two layers of glass wool inside and outside should be staggered to avoid heat loss caused by thermal bridges. When the temperature of the equipment to be insulated exceeds 400 ° C, it is recommended to use a certain thickness of aluminum silicate for the inner layer and high temperature resistant glass wool for the outer layer. The joints between the two layers should also be staggered. Finally, an outer wrapper is applied on the outer bread, which can not only protect the glass wool, but also meet the aesthetic requirements.