Steel structure glass wool belongs to a category of glass fiber and is an artificial inorganic fiber. Quartz sand, limestone, dolomite and other natural ore are selected as the main raw materials, and some soda ash, borax and other chemical raw materials are used to fuse into glass. In the ablation state, with the help of external force, the blown type is thrown into flocculent fine fibers. The fibers and fibers are three-dimensionally intersected and surrounded by each other, showing many fine voids. Such voids can be regarded as pores. Therefore, glass wool insulation can be regarded as a porous material, with outstanding thermal insulation and sound absorption functions.
Glass wool roll felt is a sheet product with a certain strength made after curing. It can adhere to the outstanding heat insulation function in high or low temperature environment. It is mainly used for the construction of interior wall compartments, ceilings, iron ducts or the inner walls of bellows, sound absorption and noise reduction in computer rooms, and sweat control of metal ceilings. Has a broad application prospect.
This material can also be cut at will during construction. It is mainly used in the construction of indoor, noise reduction systems, transportation, refrigeration equipment, home appliances to reduce vibration, absorb sound and reduce noise.
Glass wool roll is a kind of special stone material carefully manufactured, using advanced special production technology to process the board and roll felt products, has a strong ability to resist heat radiation and noise reduction. It is mostly used in boilers, reactors, tanks, pipes, high-temperature workshops and other high-temperature environments and thermal insulation materials in the power, chemical, and pharmaceutical industries.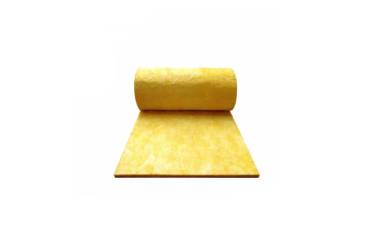 Glass Wool Roll
1. When unwinding, ensure that it is facing up and tensioned. Lay the glass wool roll felt on the other side of the eaves. Leave the same 20 cm roll felt, and fix it on the outer purlin with special clamps or double-sided tape
2. The two rolls of cotton are connected together by binding with a stapler on the veneer burr;
Each product has different shapes and specifications. People will consider different fields of application and the shape of the products produced. Some are curved, some are straight and so on. There are many specifications of glass wool board, and people often cut it according to their different needs. The construction process is very simple, and it is possible to cut into anything. Therefore, this material is often used by people, and it is certainly much easier to use than those with limited materials.