Glass Wool Roll
Glass wool belongs to a category of glass fiber, is a kind of artificial inorganic fiber.
Product parameters
Density (Kg/m3)
Thickness (mm)
Width (mm)
Length (mm)
Thermal conductivity (W/m·K)
12
40
1200
30000
0.044
50
1200
30000
75
1200
20000
100
1200
15000
16
25
1200
30000
0.039
50
1200
15000
75
1200
10000
100
1200
7500
24
25
1200
20000
0.036
50
1200
10000
75
1200
10000
100
1200
5000
32
25
1200
20000
0.035
50
1200
10000
75
1200
10000
100
1200
5000
48
25
1200
20000
0.032
50
1200
10000
75
1200
5000
100
1200
5000
Product Features
Glass wool belongs to a category of glass fiber, is a kind of artificial inorganic fiber. Using quartz sand, limestone, dolomite and other natural ores as the main raw materials, with some soda, borax and other chemical raw materials melted into glass. In the melting state, flocculent fine fibers are blown and spun with the help of external force. The three-dimensional intersection between fibers and fibers is intertwined with each other, showing many small gaps. This gap may be regarded as a pore. Therefore, glass wool can be regarded as porous material with good insulation and sound absorption performance.
Features
1)Sound absorption and noise reduction
2)Heat insulation
3)A1 class non-combustibility
4)High fibre toughness
5)Environmental protection and health
6)Customization for customer
Advantages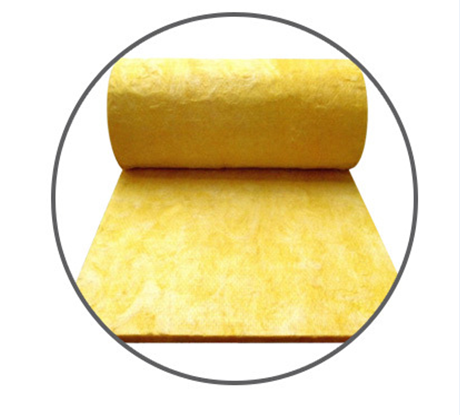 1)Fine fiber, no dust and no skin irritation
2)Products do not contain slag ball, sound absorption and noise reduction effect is significant
3)Environmental protection and tasteless products, are free of formaldehyde and acrylic acid
4)Stable physical performance
Application
Glass Wool Insulation is light and easy to install at pipe insulation, factory building, sound absorption, HVAC system ,wall insulation and train insulation such as: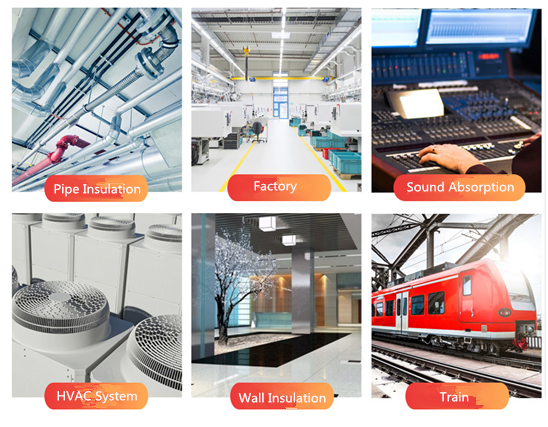 Production process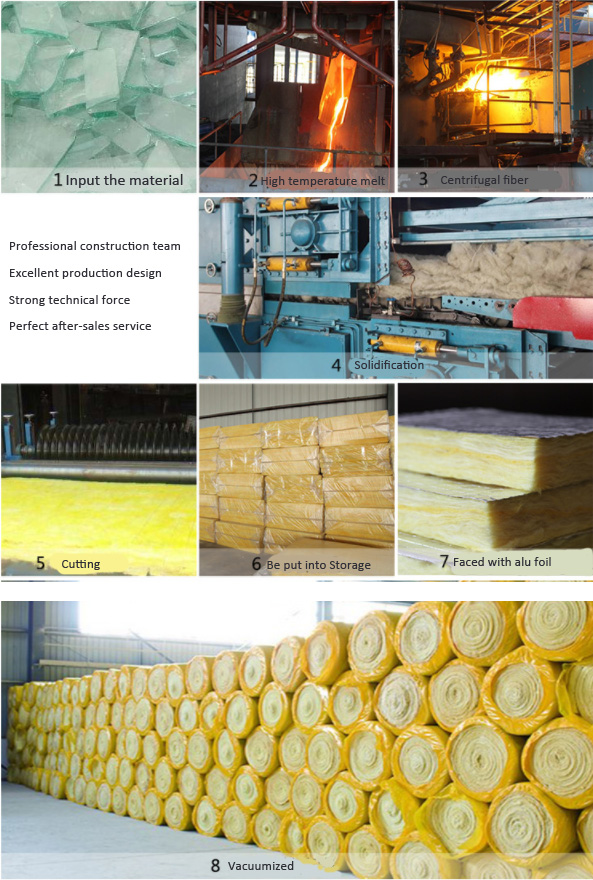 TECHNICAL INDICATORS
Item
Unit
Index
Standard
Density
kg/m
12-96
GB/T 5480.3
Average fiber dia
μm
5-8
GB/T 5480.4
Water content
%
≤1
GB/T 16400-2003
Grade of combustibility


Non-combustible Grade A
GB/T 8624-2012
Reshrinking temp
℃
250-400
GB/T 11835-2007
Thermal conductibility
w/m·k
0.034-0.062
GB/T 10294
Hydrophobi
%
≥98
GB/T 10299
Moisture rate
%
≤5
GB/T 5480.7
Sound absorption coefficient


1.03
1.03 PRODUCT REVERBERATION METHOD 24kg/m³ 2000HZ
GBJ47-83
Slag inclusion content
%
≤0.3
GB/T 5480.5
grade of combustibility


non-combustible grade A
GB/T5480
FAQ
FAQ

1. Are you a manufacturer or a trading company?
We are a manufacturer which has 30 years' history.
2. Can you accept OEM or ODM?
Of course, Logo is also acceptable.
3. What is the delivery time?
About 10-20 days after the contract signing.
4. What is your payment methods?
T/T L/C Paypal West Union and others .
5. Where is your manufacturer? How to visit it?
Our factory located in Binhai New Area, Tianjin, China. Mainly producing pre-insulated pipes, mineral wool insulation products and other insulating materials. You can take a plane to Beijing or Tianjin, then take a train to our company.
6. How do we control our products' quality?
We have professional quality control workers and quality inspection machine to control the entire production quality. We can also provide an inspection which was offered by a third party.
7. Can I customize some other sizes of products?
Yes! We can according to the customer's request. If you have any other questions, please don't hesitate, contact us.
SERVICE
SERVICE
1. Timely response: to your inquiry in 24 hours, quickly respond mails and provide solutions.
2. Free sample: Sample and trial order are accepted for the quality evaluation.
3. Shorter delivery time: Book the earliest vessel or plane to guarantee the delivery time.
4. Professional Services: Provide high or cold temperature solutions and professionals installation and technology services for you.