Ceramic Fiber Blanket
Ceramic fiber wool blanket is made of special ceramic fiber through double needle-punching processing.
Ceramic fiber wool blanket is made of special ceramic fiber through double needle-punching processing. The double needle-punching techniques improve the degree of fiber intertexture, and the performance of delamination resistance as well as tensile strength. The Ceramic fiber wool blanket does not contain any bonding agent and with the characteristics of stable chemical performance, resistance to the erosion of most chemicals, The physical property like refractory and insulation keep same when meet with oil, water or steam.
Features
1. Low thermal conductivity, Low thermal capacity and excellent thermal insulation property.
2. High temperature stability, Resistance to thermal shock
3. Good tensile strength.
4. Corrosion resistance.
5. Excellent sound absorption, Fire protection and chemical corrosion resistance.
Advantages
1. Low thermal conductivity, low heat storage
2. Excellent thermal stability and thermal shock resistance
3. Excellent tensile strength
4. Excellent thermal insulation, fire-proof and sound absorption
Application
1. All kinds of industrial furnace (hot surface inner lining and backer)
(1) Iron and steel industry heating furnace, ladle cover, heat treatment furnace, soaking furnace.
(2) Industrial building material furnace, heating installation, high temperature pipe wall lining.
(3) Power boiler, gas turbine, nuclear heat insulation.
(4) Petrochemical industry high temperature reaction equipment and heating equipment heat preservation and heat insulation.
2. Building fire protection, thermal insulation, sound-absorbing.
3. Furnace expansion join and other high temperature sealing.
Household electrical appliances flame retardant insulation.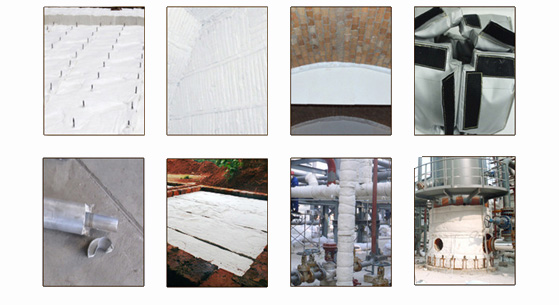 Production process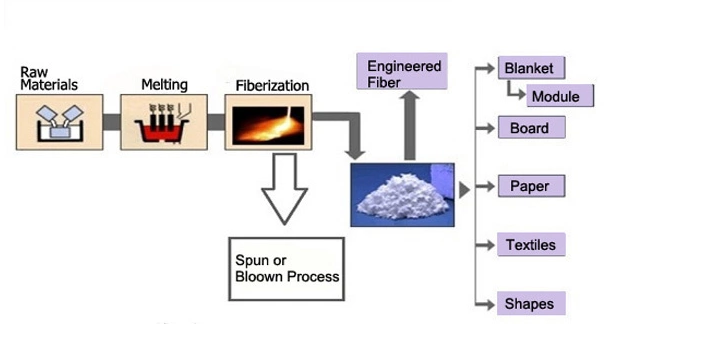 FAQ

1. Are you a manufacturer or a trading company?
We are a manufacturer which has 30 years' history.
2. Can you accept OEM or ODM?
Of course, Logo is also acceptable.
3. What is the delivery time?
About 10-20 days after the contract signing.
4. What is your payment methods?
T/T L/C Paypal West Union and others .
5. Where is your manufacturer? How to visit it?
Our factory located in Binhai New Area, Tianjin, China. Mainly producing pre-insulated pipes, mineral wool insulation products and other insulating materials. You can take a plane to Beijing or Tianjin, then take a train to our company.
6. How do we control our products' quality?
We have professional quality control workers and quality inspection machine to control the entire production quality. We can also provide an inspection which was offered by a third party.
7. Can I customize some other sizes of products?
Yes! We can according to the customer's request. If you have any other questions, please don't hesitate, contact us.
SERVICE
1. Timely response: to your inquiry in 24 hours, quickly respond mails and provide solutions.
2. Free sample: Sample and trial order are accepted for the quality evaluation.
3. Shorter delivery time: Book the earliest vessel or plane to guarantee the delivery time.
4. Professional Services: Provide high or cold temperature solutions and professionals installation and technology services for you.